Can I embed quizzes created with learnclick.com into my website?
Yes, if you have
upgraded to business
, you can embed an iframe, so that it looks as if it were running on your website.
First click in the column "Visible To" on the link "change".

Then you will see the iframe code for including the quiz into your website.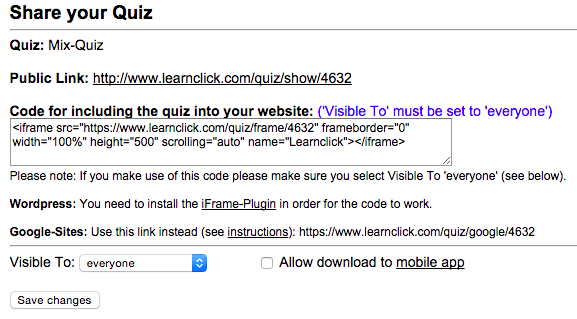 If you don't want the scrollbars to show, you can adjust the height and width tags in the code.
Login Form
Unforutnately logging in inside an iframe isn't supported by browsers for security reasons.
Google Sites
Using the iFrame code in Google sites won't work. Instead copy this link:

On your Google-Sites page, click on "Insert" and choose "More gadgets...".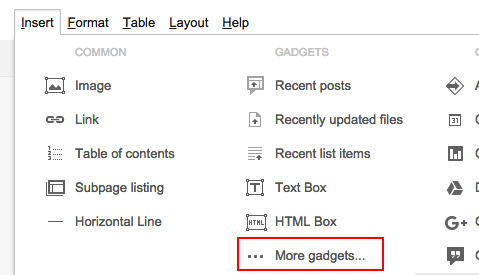 Then click on "Add gadget by URL" and paste the link:

You will see a form with some settings that you can leave. Just click "OK" and after you save your page you will see the quiz.
More Help